What IT Pros Still Get Wrong About SOX Compliance
Originally written in August 2017, this article delved into IT professionals' misunderstanding of the SOX compliance. It discussed how the IT industry viewed SOX compliance as something that had to do with security alone. A checklist of everything that should be taken into consideration with respect to SOX compliance was provided. It was also emphasized that COBIT, or the Control Objectives for Information and Related Technology, isn't a requirement for SOX compliance.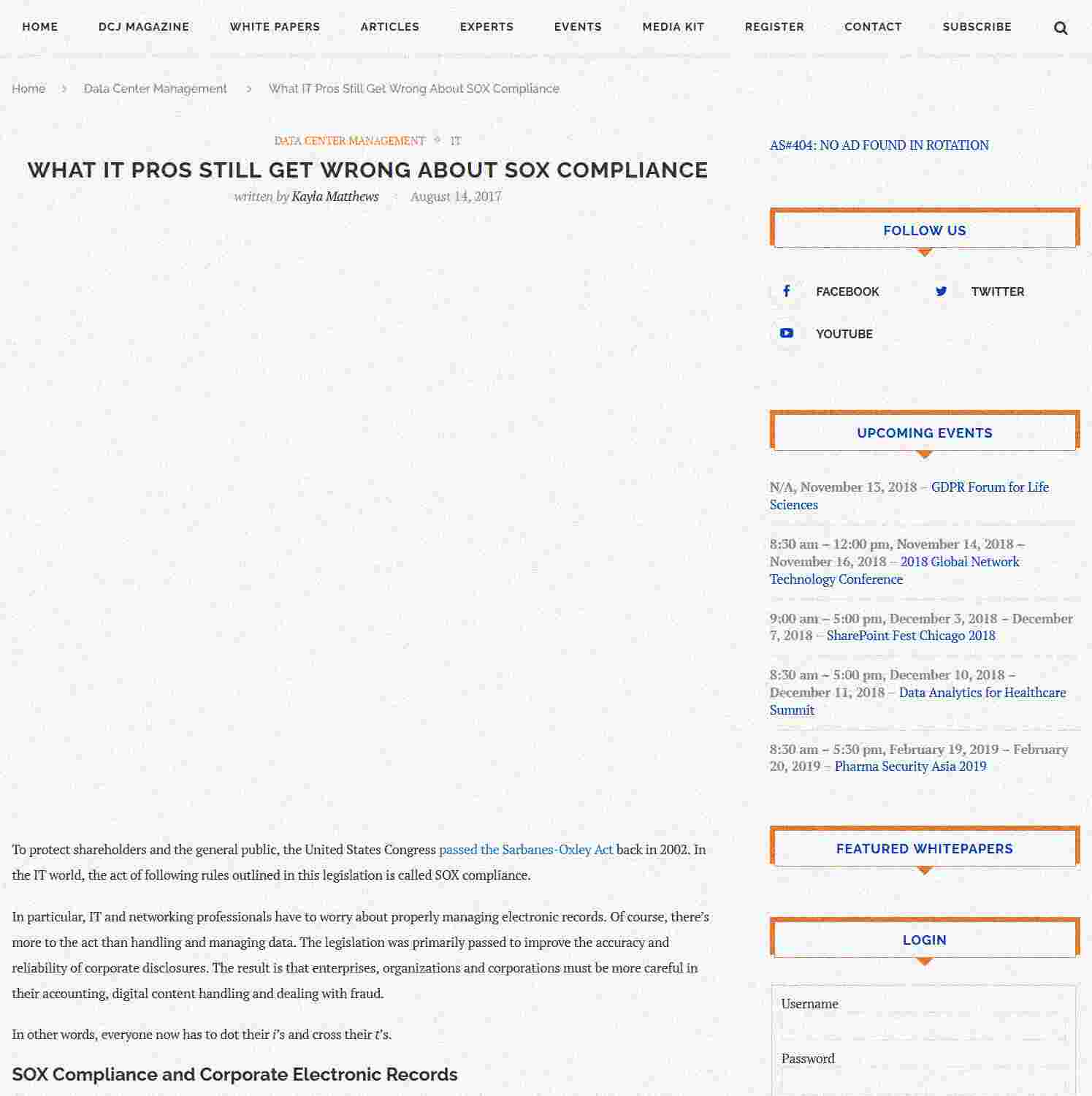 Did you know...
There are 46 fiber routes neighboring
Colocation America Corporation
's data centers. Colocation America Corporation runs 22 facilities in the US, making them the 10th largest provider, covering eight states states and 13 cities cities, including
New York
,
Los Angeles
, and
Chicago
.