Do We Really Need Underwater Data Centers? Microsoft Thinks So.
Originally written in July 2018, this article looked into Microsoft's Project Natick, which purpose was to prove that underwater data centers were essential as brought about by increased dependence on data. It was discussed how Project Natick was being carried out through the deployment of a data center prototype in Scotland. The advantages of running a data center underwater were also described in detail.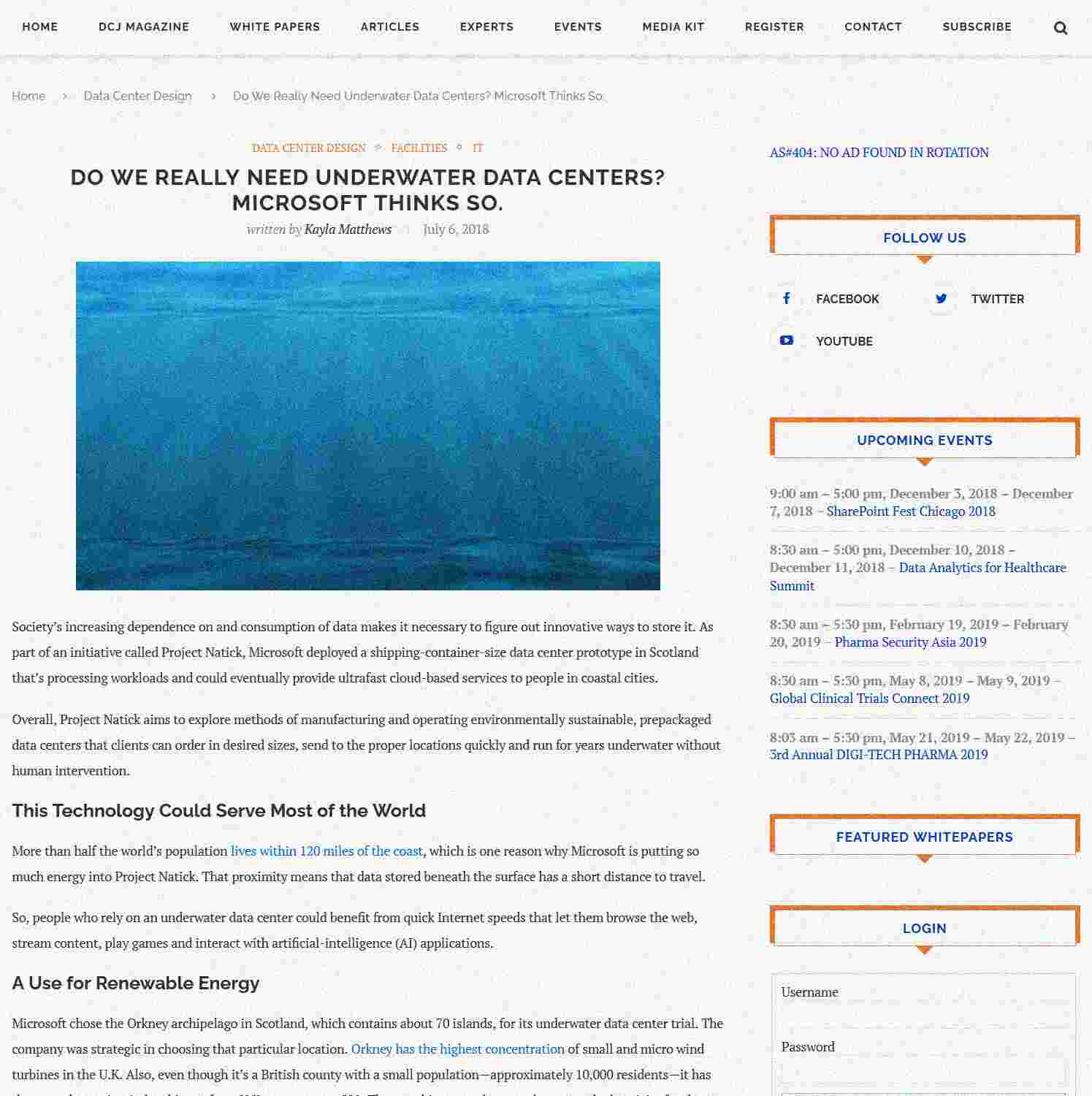 Did you know...
Massachusetts
has four facilities in it from
Crown Castle Fiber
, making Crown Castle Fiber Massachusetts's biggest provider. Out of Massachusetts's 29 data centers, 15 are carrier neutral, and 14 are non-neutral. If you are looking for remote hands services, twelve of Massachusetts's facilities have them, twelve have offices to rent, and 13 have cabinets for your server racks.