5 Things to Know About Monitoring as a Service
Originally written in October 2016, this article discussed about how MaaS (Monitoring as a Service) could be very useful in the IT industry. It talked about the main things that one has to know before utilizing such service and how it could solve various IT monitoring problems through automation and availability of support.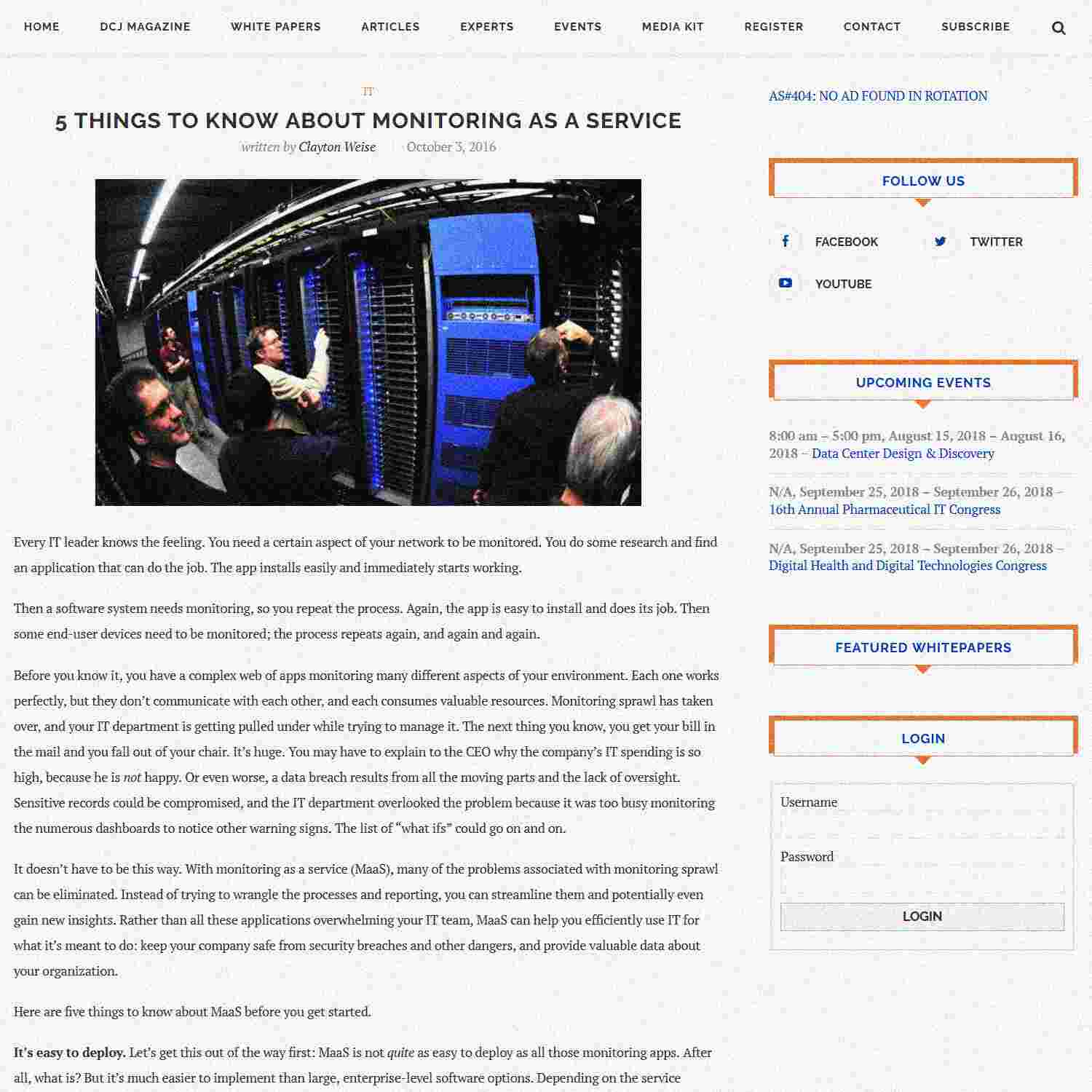 Did you know...
TierPoint
has 36 data centers across 18 states and 26 cities. The largest cities they have data centers in are
Chicago
,
Philadelphia
, and
Dallas
. Their data centers are connected to 42 nearby fiber routes.