A Data Center Rack by Any Other Name Is Still a Rack?
Originally written in September 2011, this article discussed about data center racks. It talked about the different advantages and disadvantages of these racks when it comes to data equipment storage and organization. Important considerations when choosing the most efficient type of rack were also tackled.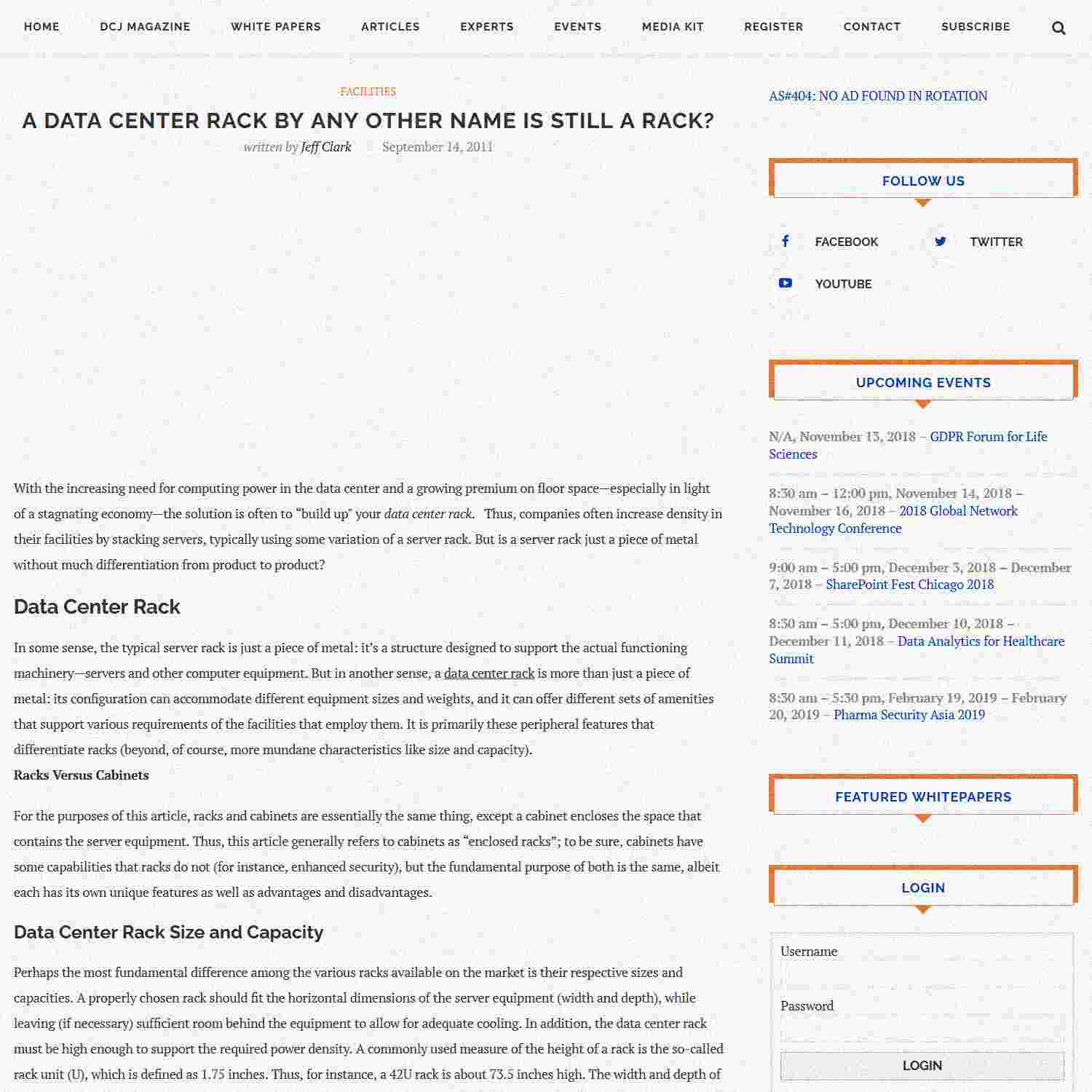 Did you know...
There are seven data centers in
Connecticut
, and the largest provider is
CyrusOne
. There are 524 miles of dark and lit fiber in Connecticut, connecting two carrier neutral facilities, two with remote hands, one with rack cabinets, and two with office space.