Survey Reveals Efficiency and Collaboration Challenges in Enterprise Networking Teams
Originally written in June 2017, this article discussed the outcome of a survey suggesting that enterprise networking teams were having problems with efficiency and collaboration. NetBrain Technologies conducted the survey in an effort to identify the trends and challenges that network teams had to deal with in their jobs.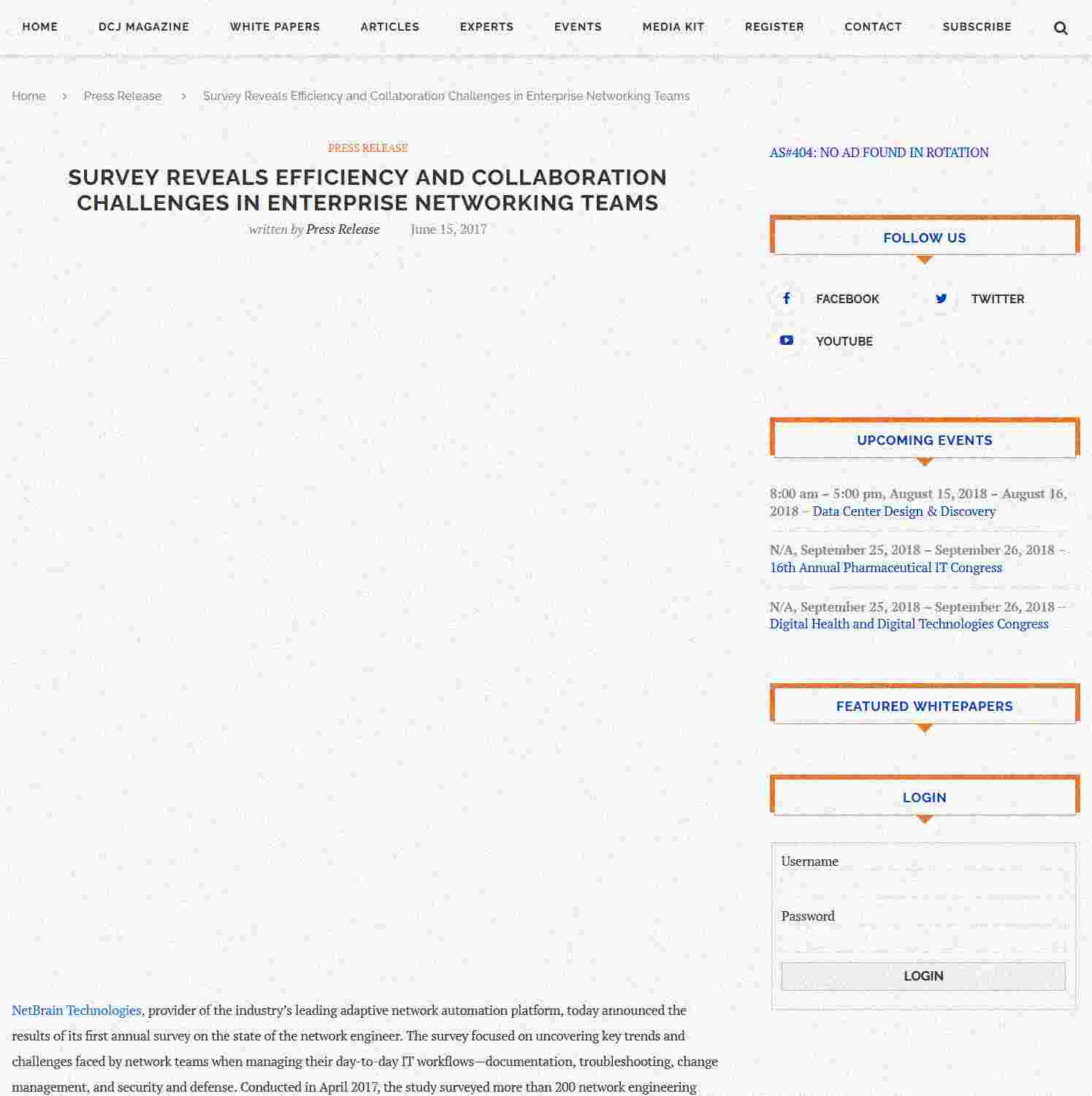 Did you know...
Zayo Group
is the 8th major US data center provider with facilities in 26 cities such as
New York
,
Chicago
, and
Philadelphia
. 21 states have Zayo Group's data centers in them, and these data centers cover 88 fiber routes.