Survey: Price of Cloud Backup Not Deciding Factor for MSPs
Originally written in July 2015, this article discussed the survey of MSPs by backup provider CloudBerry Lab. The survey results proved that the cost was not the main factor in choosing the technology to power a back up service, instead, the main deciding factors were speed of recovery and ease of use. These two elements were discussed in detail.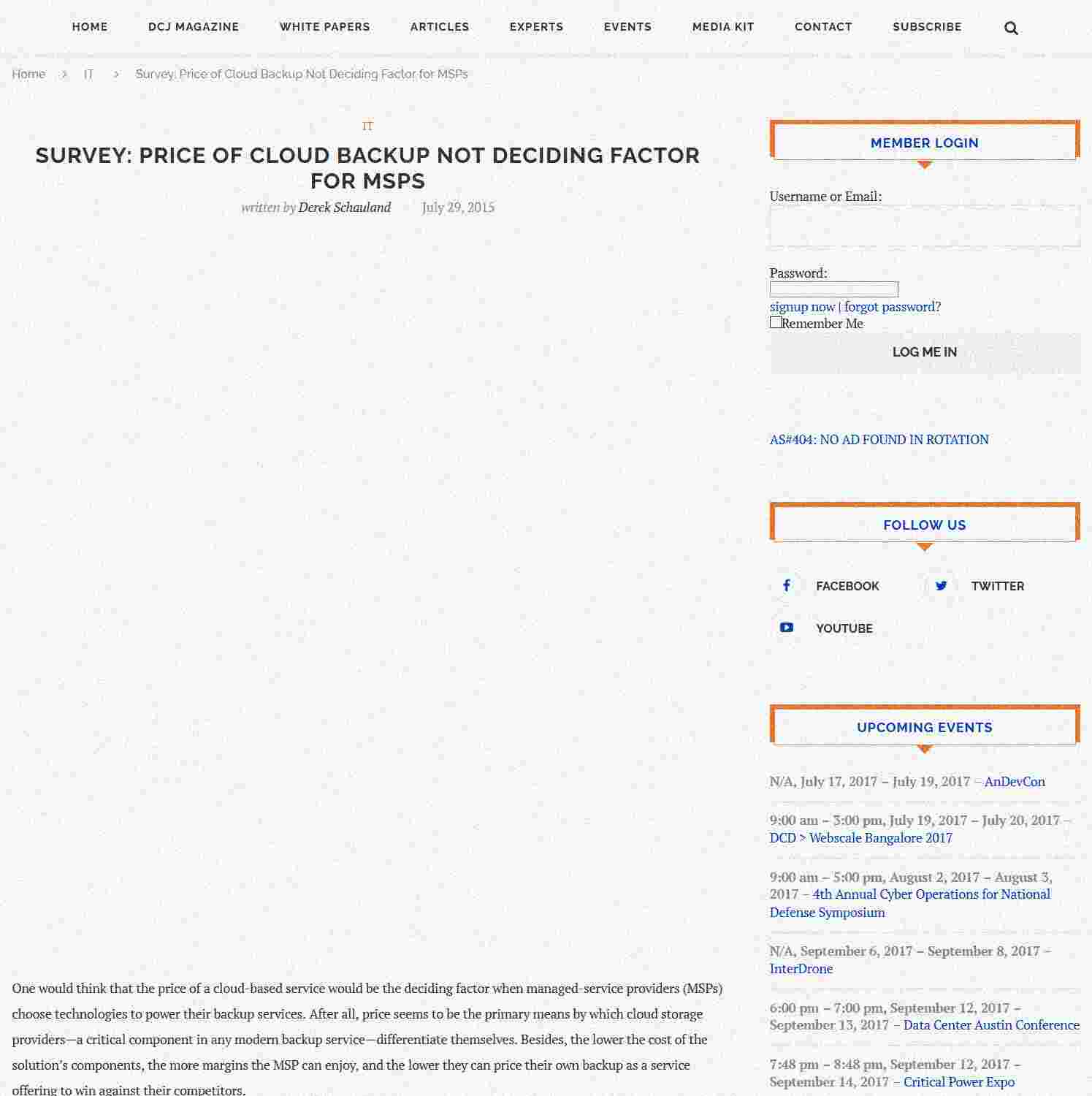 Did you know...
There are 492 miles of fiber routes within
Delaware
, and two data center facilities data center facilities that it may be possible to connect to them.
American Domain Names
is the provider with the largest presence in Delaware, operating one data center facility. From Delaware's one neutral and one non-neutral facility, we have found one with remote hands support.