Under Pressure in the Pursuit of Zero Downtime
Originally written in October 2016, this article discussed how critical it was to have zero downtime in running a data center. It gave examples of what companies like the New York Times, Google and Hess had to experience caused by a very brief system downtime. Different steps to achieve zero downtime were listed and briefly explained.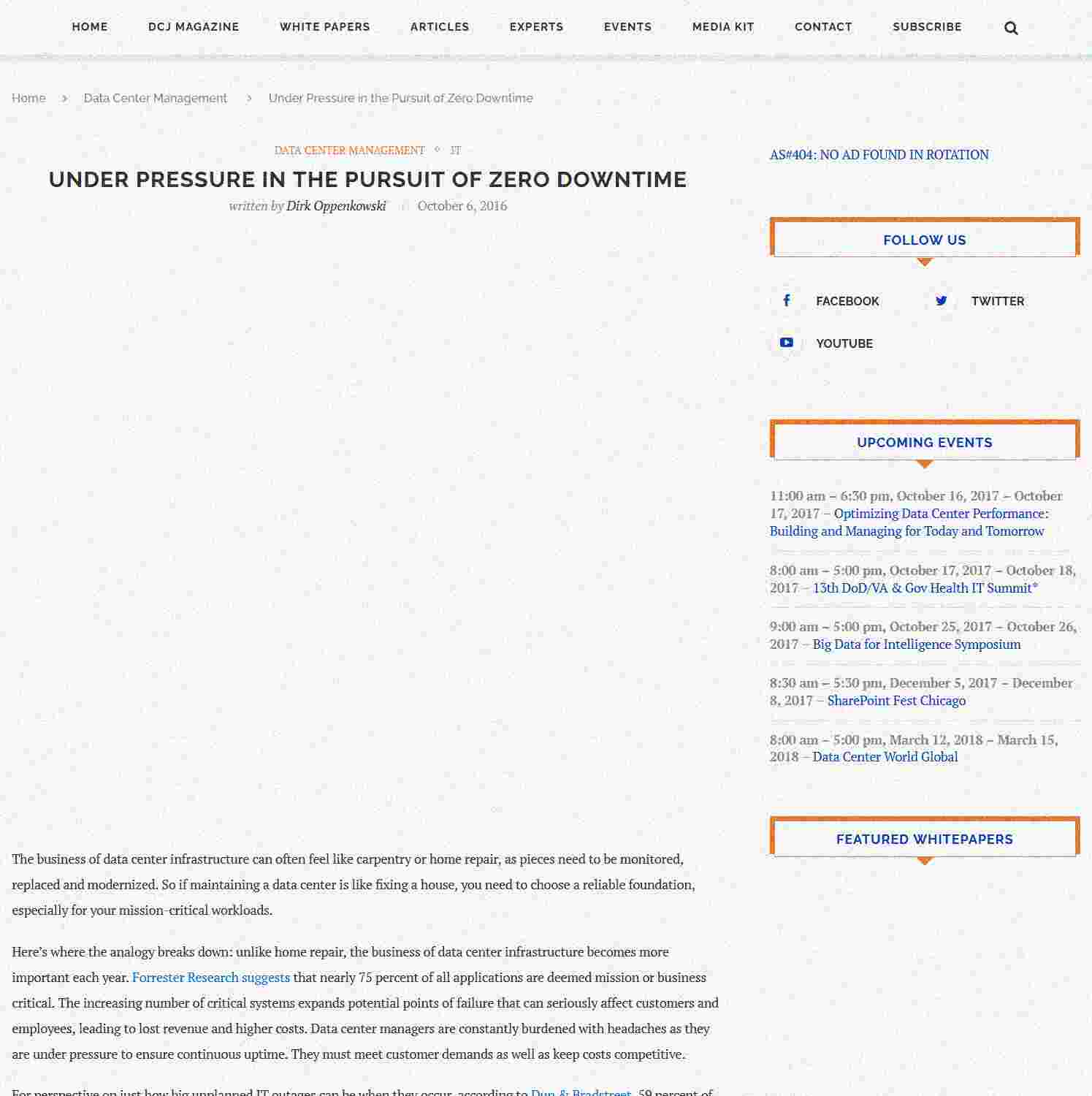 Did you know...
There are 33 fiber routes neighboring
Crown Castle Fiber
's data centers. Crown Castle Fiber runs 16 facilities in the US, making them the 14th largest provider, covering ten states states and 13 cities cities, including
New York
,
Los Angeles
, and
Chicago
.