TPP May End New Zealand Ban on Software Patents
Originally written in August 2015, this article talked about the possibility of New Zealand loosening up when it comes to software patents through the Trans Pacific Partnership agreement. Rob OGÇÖNeill of ZDNet and Ian Taylor, president of IITP and CEO of Dunedin tech firm Animation Research both shared their thoughts on the matter.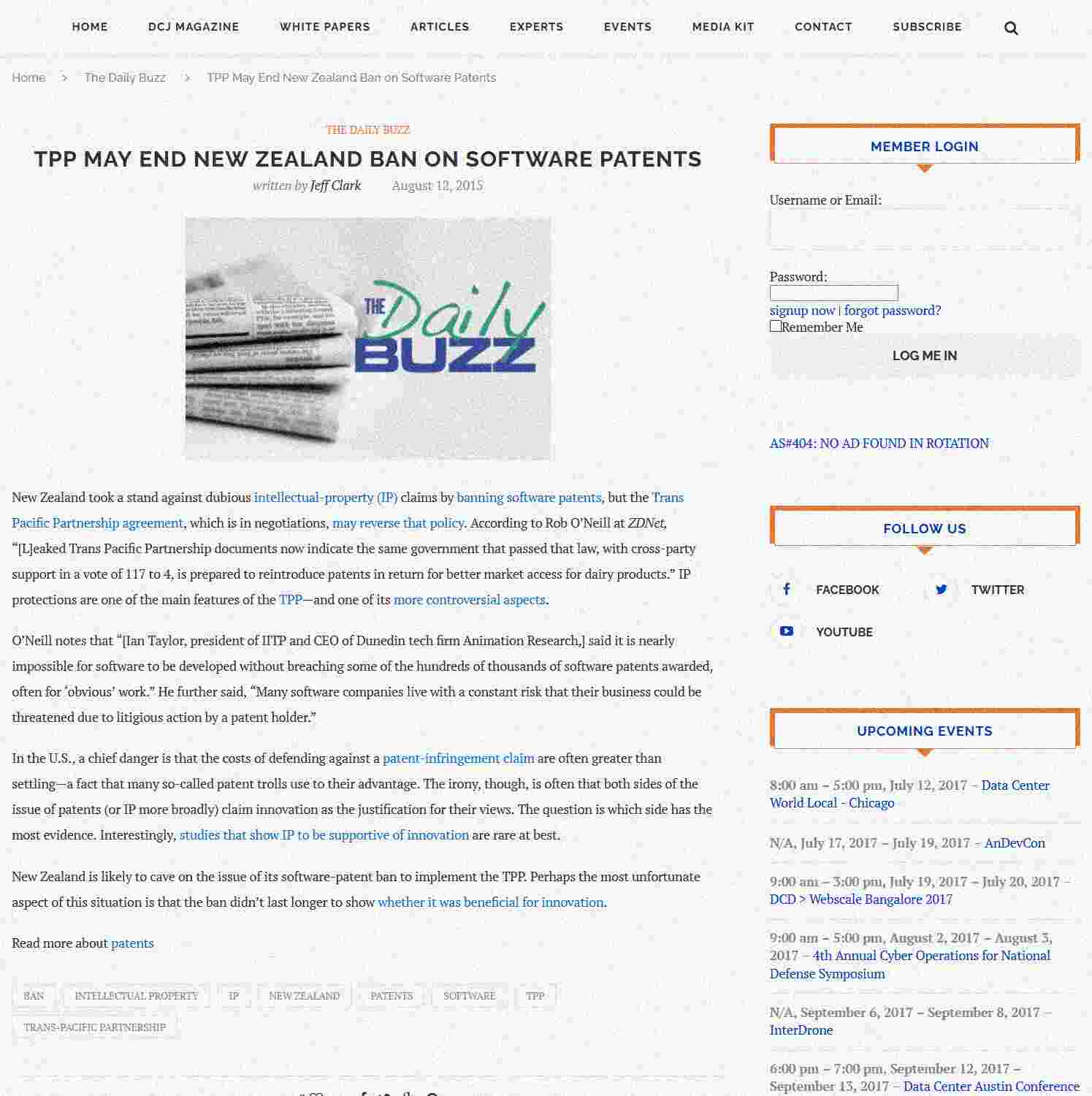 Did you know...
There are 8,738 miles of fiber routes within
Kentucky
, and five data center facilities data center facilities that it may be possible to connect to them.
Flexential
is the provider with the largest presence in Kentucky, operating two data center facilities. From Kentucky's two neutral and three non-neutral facilities, we have found two with remote hands support.