SD-WAN Is Taking Charge of Moving Big Data
Originally written in August 2018, this article discussed the role of software-defined WANs (SD-WANs) in the movement of big data allowing a more reliable connectivity to IT enterprises. Amazon AWS, Microsoft Azure and Google Cloud were given as examples of cloud infrastructures that could benefit from this.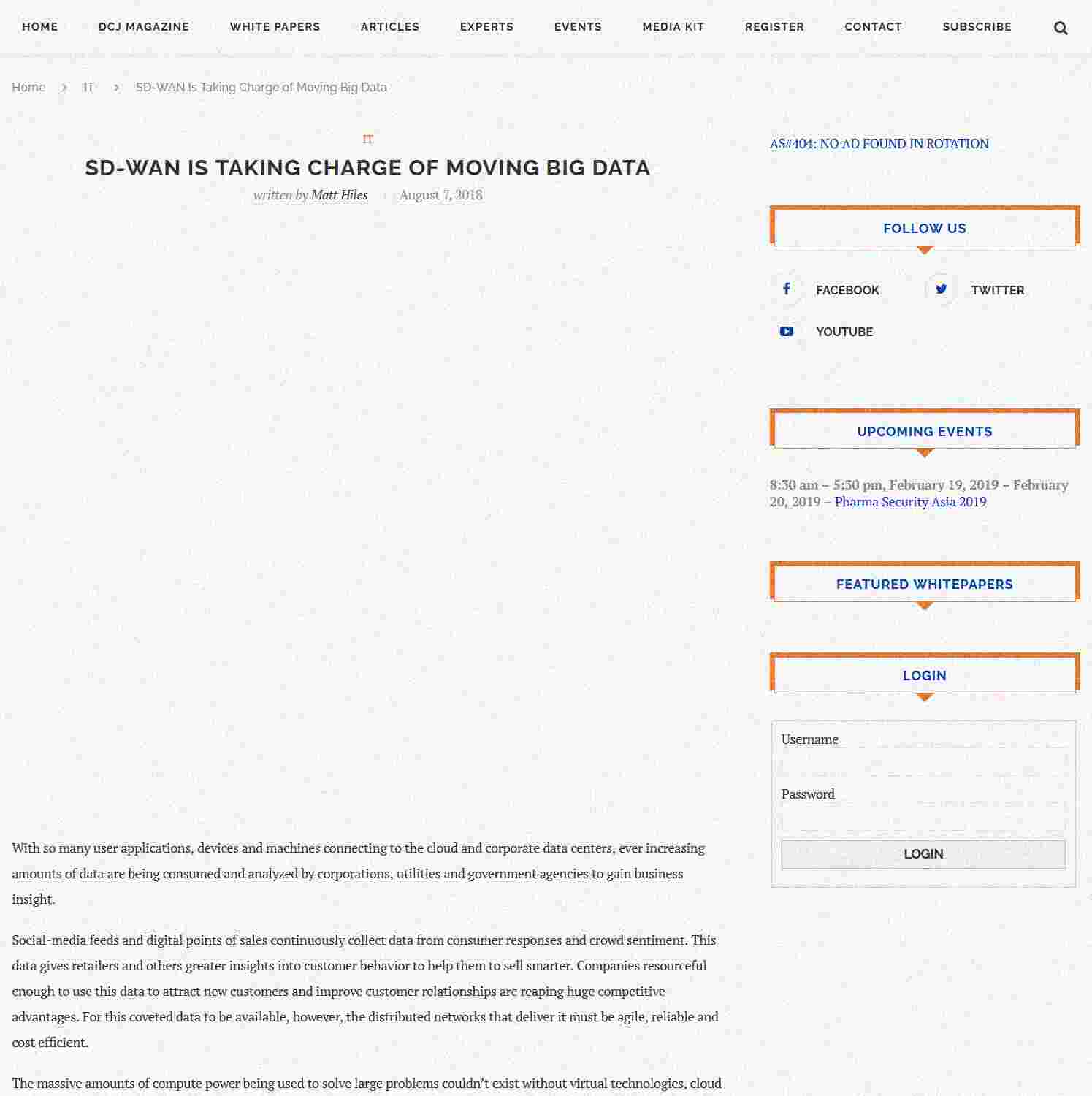 Did you know...
CoreSite
is the 11th major US data center provider with facilities in ten cities such as
New York
,
Los Angeles
, and
Chicago
. Nine states have CoreSite's data centers in them, and these data centers cover 52 fiber routes.