Why Do We Put Up With Monitoring Solutions That Hurt?
Originally written in July 2018, this article discussed the reasons why IT professionals wouldn't settle for substandard performance of any kind. Focus was given to monitoring and how difficult it was to maintain solid monitoring. But it was also emphasized that it is not impossible to achieve this.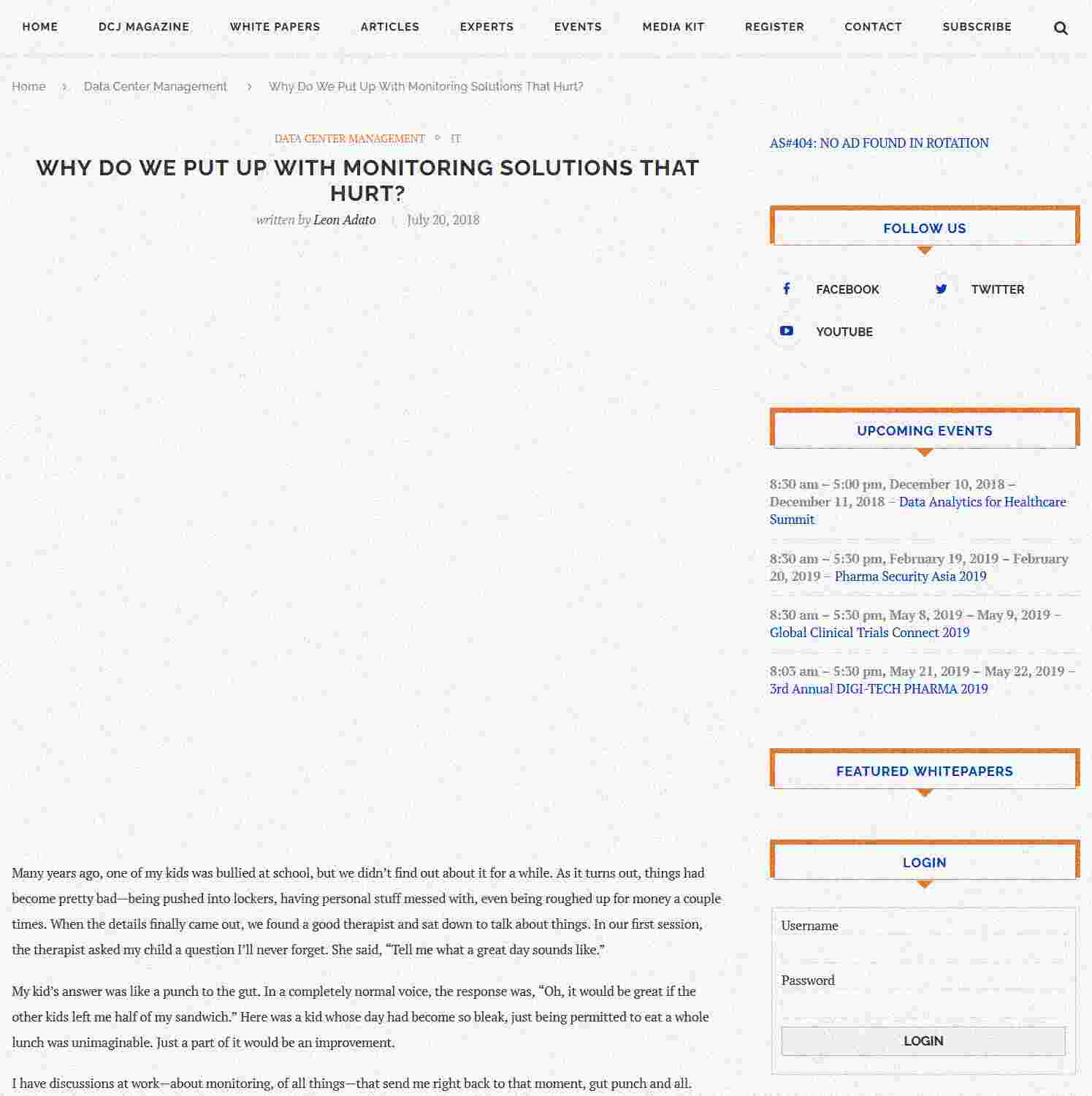 Did you know...
Iowa
has four facilities in it from
South Front Networks
, making South Front Networks Iowa's biggest provider. Out of Iowa's 13 data centers, three are carrier neutral, and ten are non-neutral. If you are looking for remote hands services, three of Iowa's facilities have them, two have offices to rent, and three have cabinets for your server racks.