Is the Public Cloud Out for Disaster Recovery?
Originally written in July 2017, this article discussed the downside of public cloud storage particularly to the outage suffered by Amazon Web Services (AWS). However, the articled also pointed out that human error was more to be blamed as it's still people's duty to ensure that data and applications were safe and had back-up.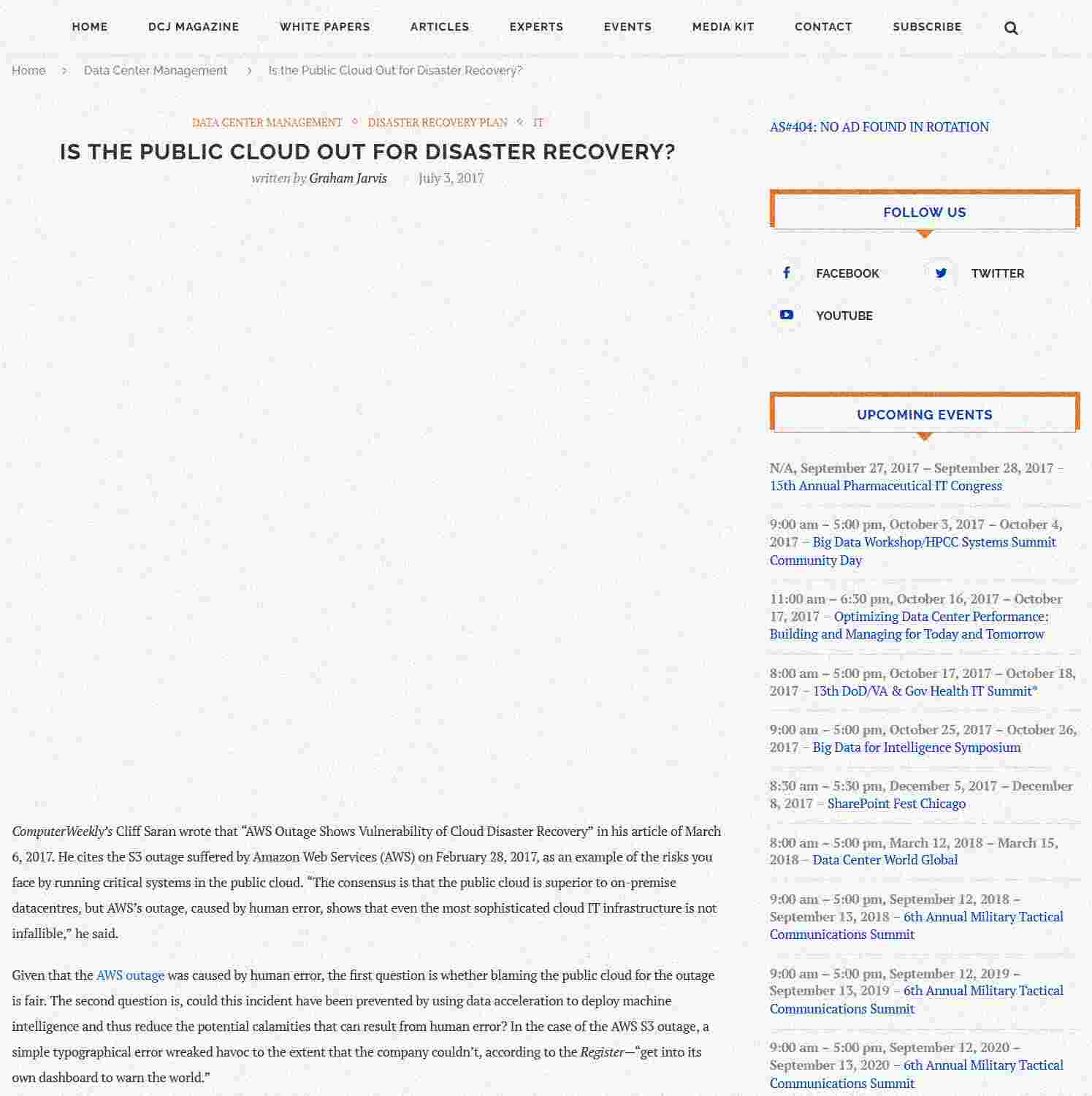 Did you know...
Out of
District of Columbia
's one neutral and two non-neutral data centers, one are run by
Zayo Group
, District of Columbia's largest data center operator. There are also 315 miles of fiber cable running through District of Columbia.