NYC's Changing Commercial Tenant Landscape and Growing Broadband Needs
Originally written in November 2012, this article discussed how New York City's economy continued to thrive despite economic issues that the US and most of the world were facing. The main reason pointed out was the diversity in industries that New York City had augmenting its dominance was the addition of social media giants like Facebook, LinkedIn and Twitter that had opened shop in the city.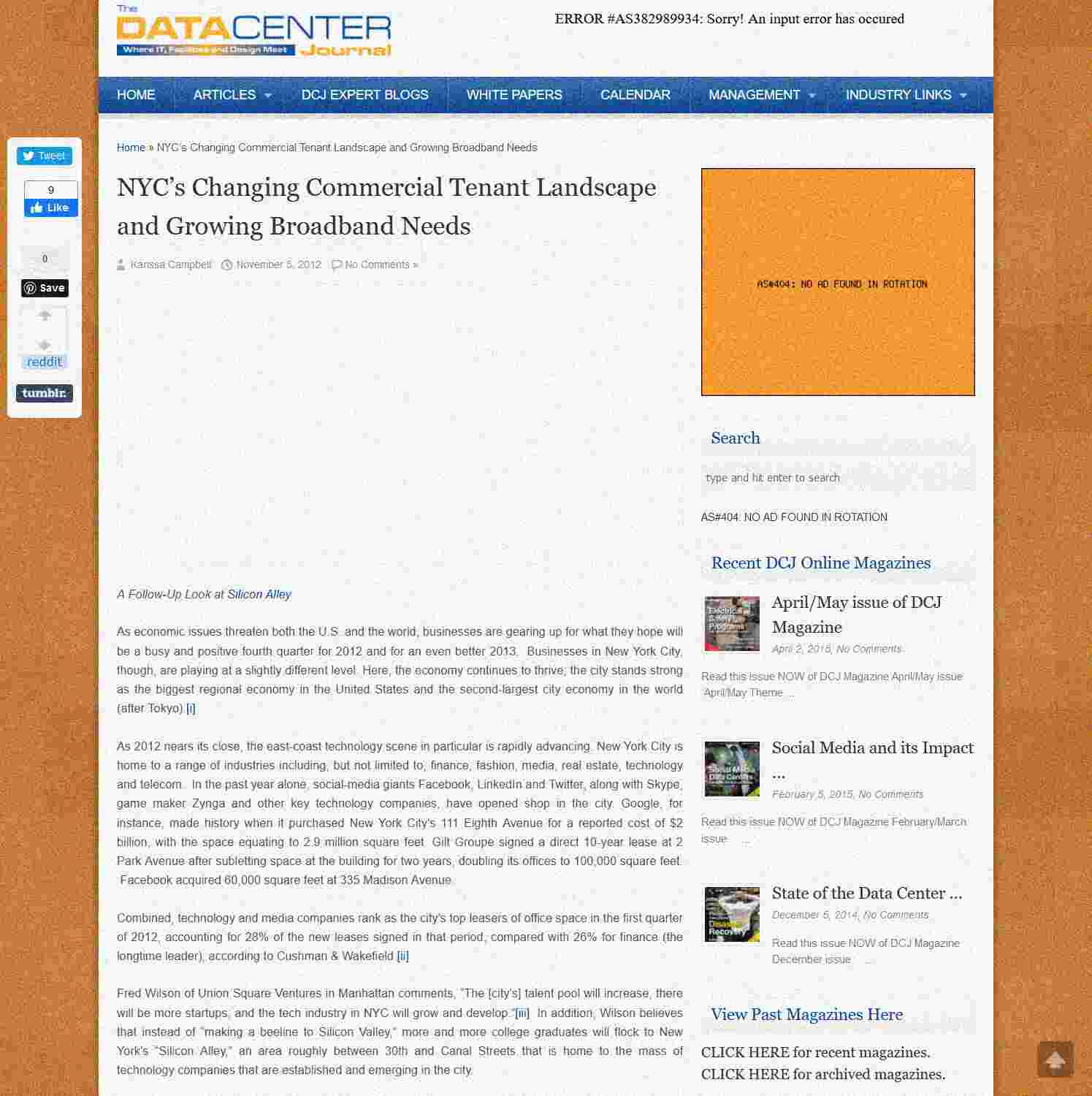 Did you know...
AiNET
is the provider with the most data center facilities in
Maryland
, having four facilities there. Overall there are five neutral and nine non-neutral data centers in Maryland, with five having rack cabinets, five offering remote hands services, and office space is available within three of them.