Originally written in February 2013, this article discussed the subject on whether PUE (power usage effectiveness) is still a favorable metric when it comes to energy efficiency in data centers. It set out issues that PUE was facing at the time but also pointed out that it would be hard for competitors to bring it down.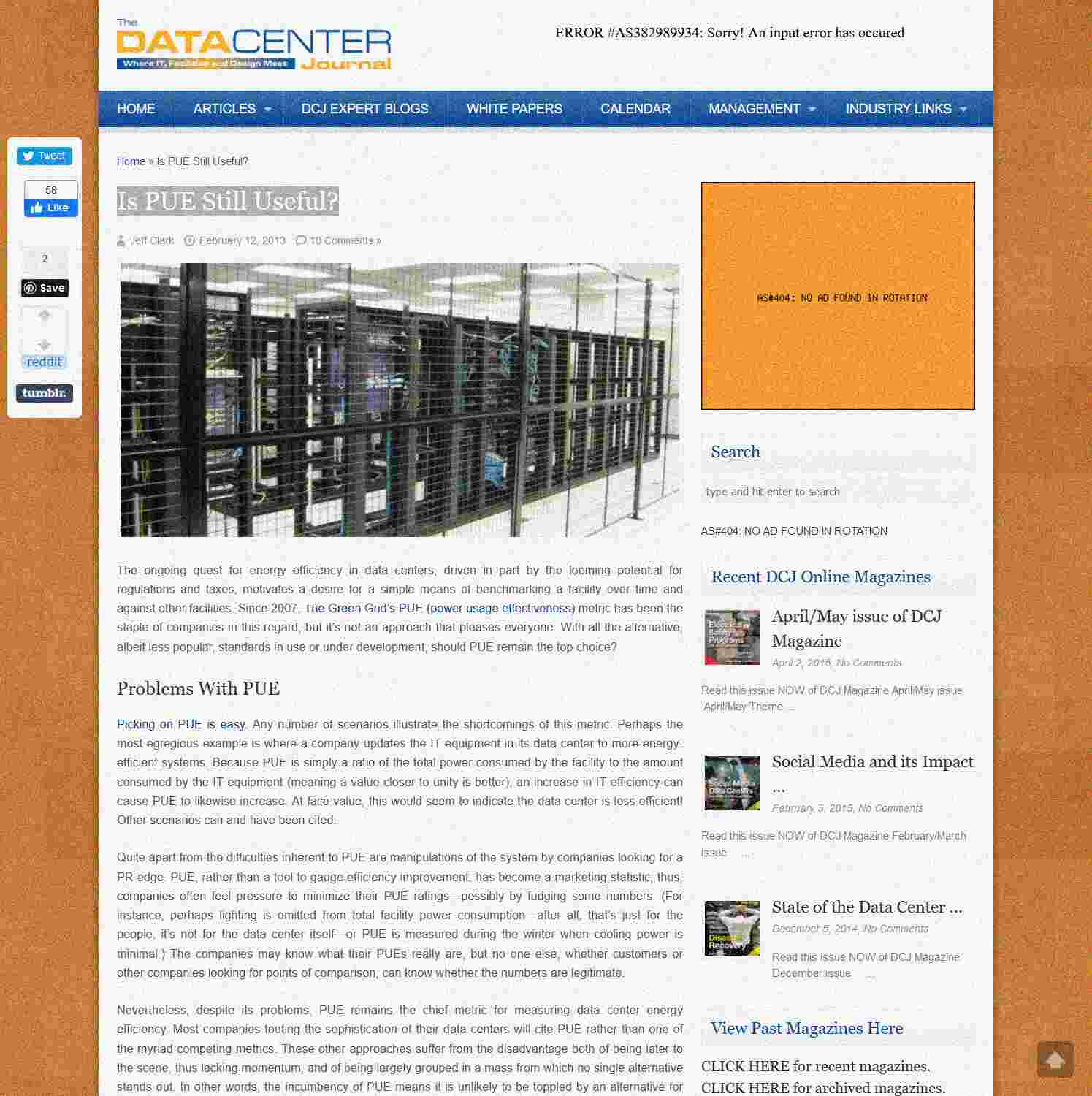 Did you know...
NOLA Broadband
is the provider with the most data center facilities in
Louisiana
, having one facility there. Overall there are no neutral and one non-neutral data center in Louisiana, with none having rack cabinets, none offering remote hands services, and office space is available within none of them.