The Brave New "Flat" World of Software-Defined Networks (SDN)
Originally written in November 2013, this article discussed how technology had leveled the playing field for business because everyone had an equal opportunity regardless of location, history or economic position. Focus was given to software-defined network (SDN) because it practically removed restrictions in the world of IT.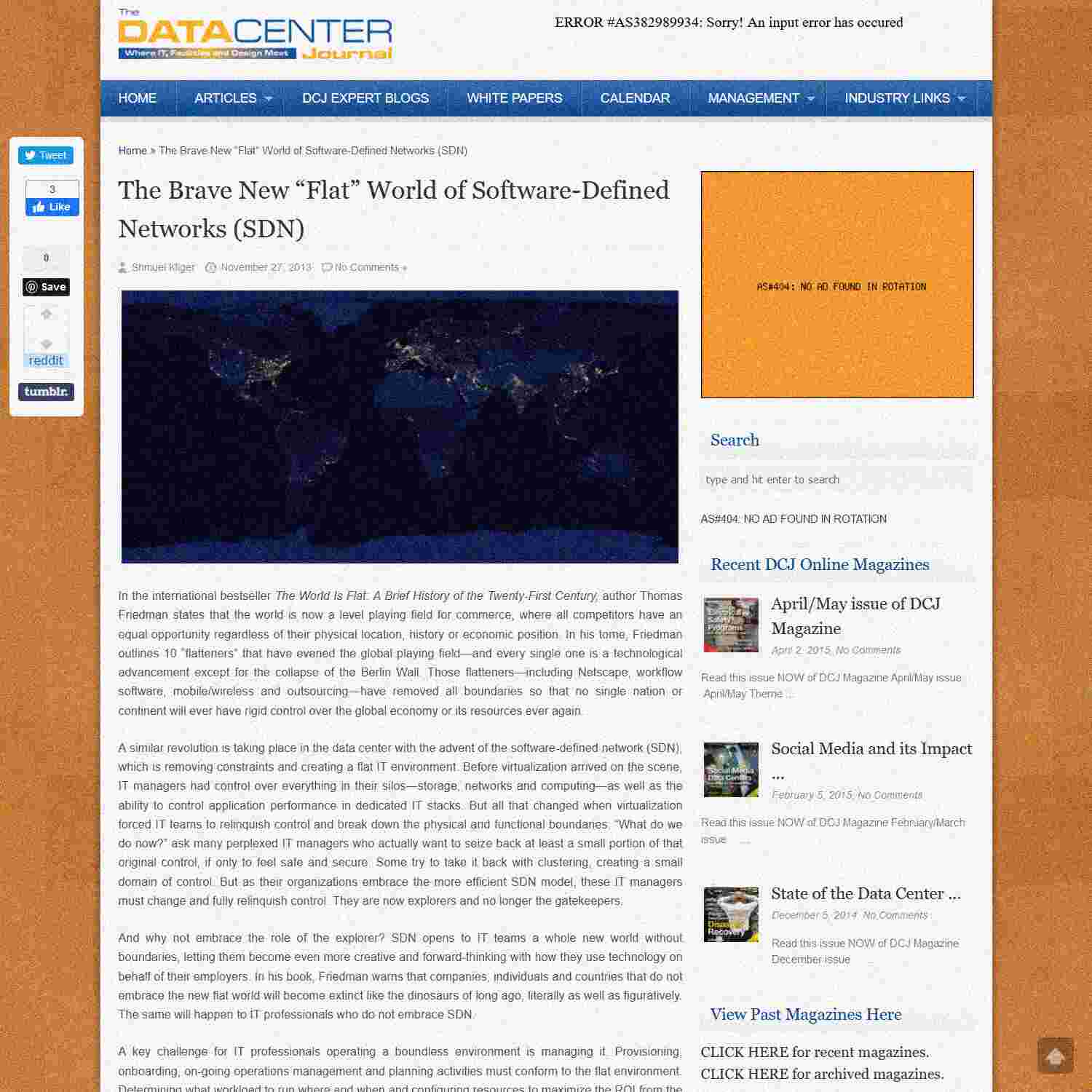 Did you know...
Expedient
's data centers cover seven states of the USA's states, including a presence in
Philadelphia
,
Phoenix
, and
Columbus
. We have found eleven fiber routes fiber routes that Expedient's facilities are close to.