IoT Breakthrough Announces Winners of 2018 Awards Program
Originally written in January 2018, this article exhibited the awards given by IoT Breakthrough, an independent organization that recognizes the top companies, technologies and products in the global Internet-of-Things (IoT) market. The list of award winners in various categories were also included.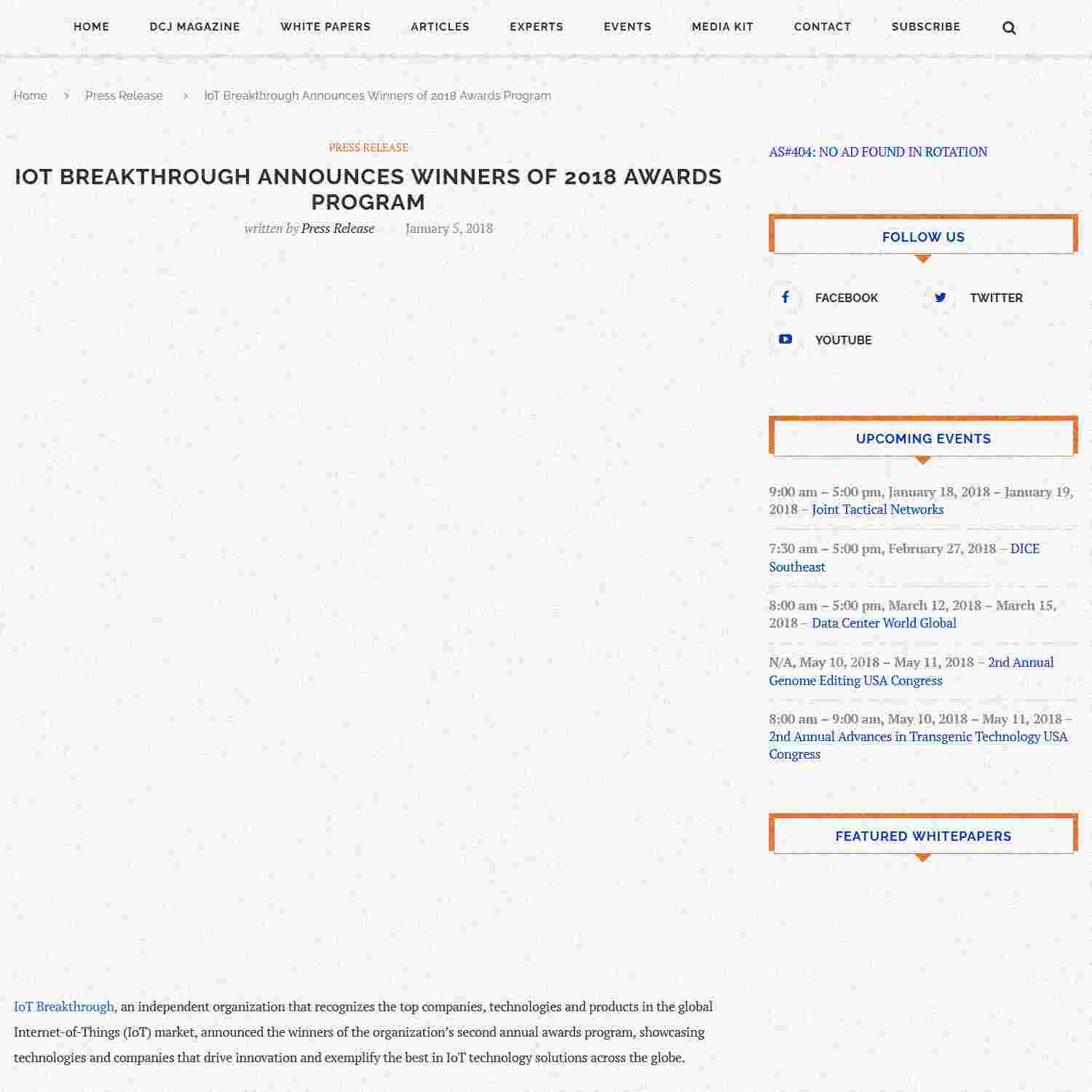 Did you know...
Cologix
's data centers cover six states of the USA's states, including a presence in
Dallas
,
Jacksonville
, and
Columbus
. We have found 39 fiber routes fiber routes that Cologix's facilities are close to.