How Does GDPR Affect Email Retention and Archiving?
Originally written in August 2018, this article discussed GDPR (General Data Protection Regulation) and how it affects the handling of email archiving and retention specifically for people who live in the EU. It also talked about how an email archiving solution could help in protecting personal data given out through emails.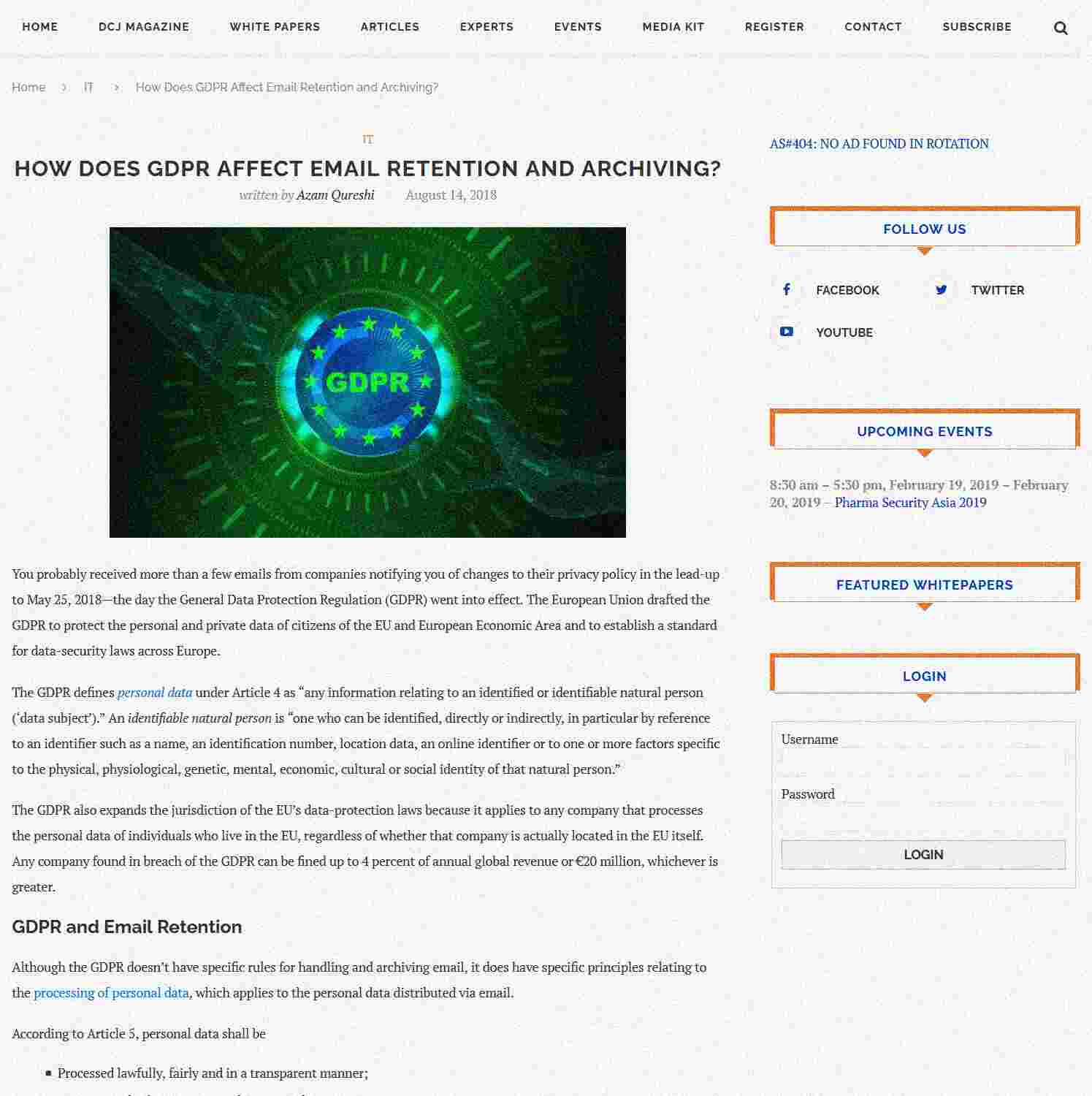 Did you know...
Out of
Georgia
's 18 neutral and 18 non-neutral data centers, three are run by
Digital Realty
, Georgia's largest data center operator. There are also 16,261 miles of fiber cable running through Georgia.