An Enterprise Without Borders: Solving the Disconnect With Connected Platforms
Originally written in July 2017, this article discussed the concerns that businesses faced at the time because of an increasing flexibility in the workplace. It pointed out areas where enterprises struggled like communication and collaboration among team members. API-based communication platforms were identified to aid in solving such issues.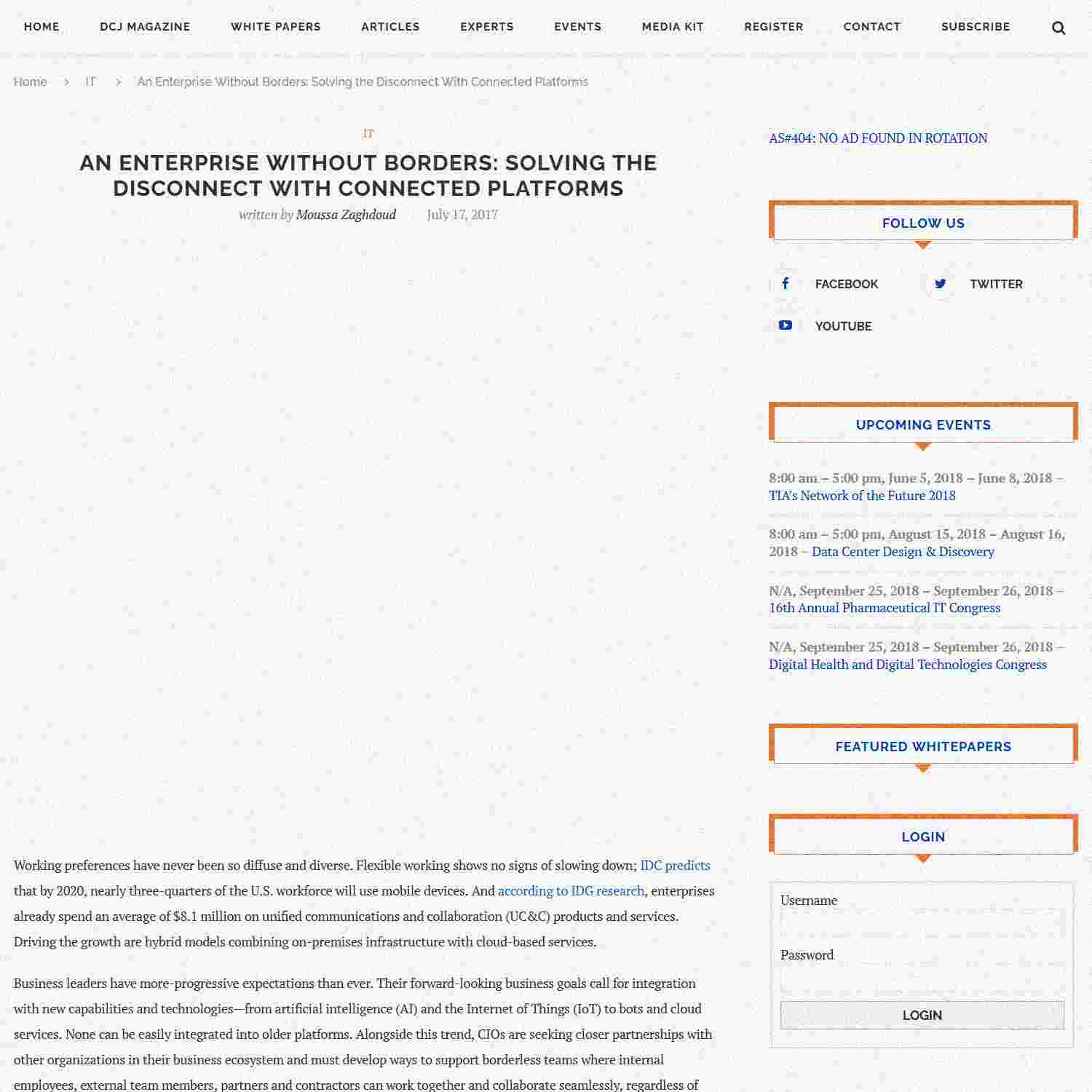 Did you know...
There are 22 states with
EdgeConneX
data center facilities in them, and they have facilities in
Houston
,
San Diego
, and
San Jose
. EdgeConneX is the 7th biggest provider of data centers in the USA, and their facilities neighbor 19 fiber routes.