Get Smart: Archive is not a backup
Originally written in August 2013, this article discussed that archiving should not be done as a form of storage or back up for data because of how it overwhelmed the storage system. It pointed out that not all data should be archived and that priority should be given to those with legal value and for preservation purposes.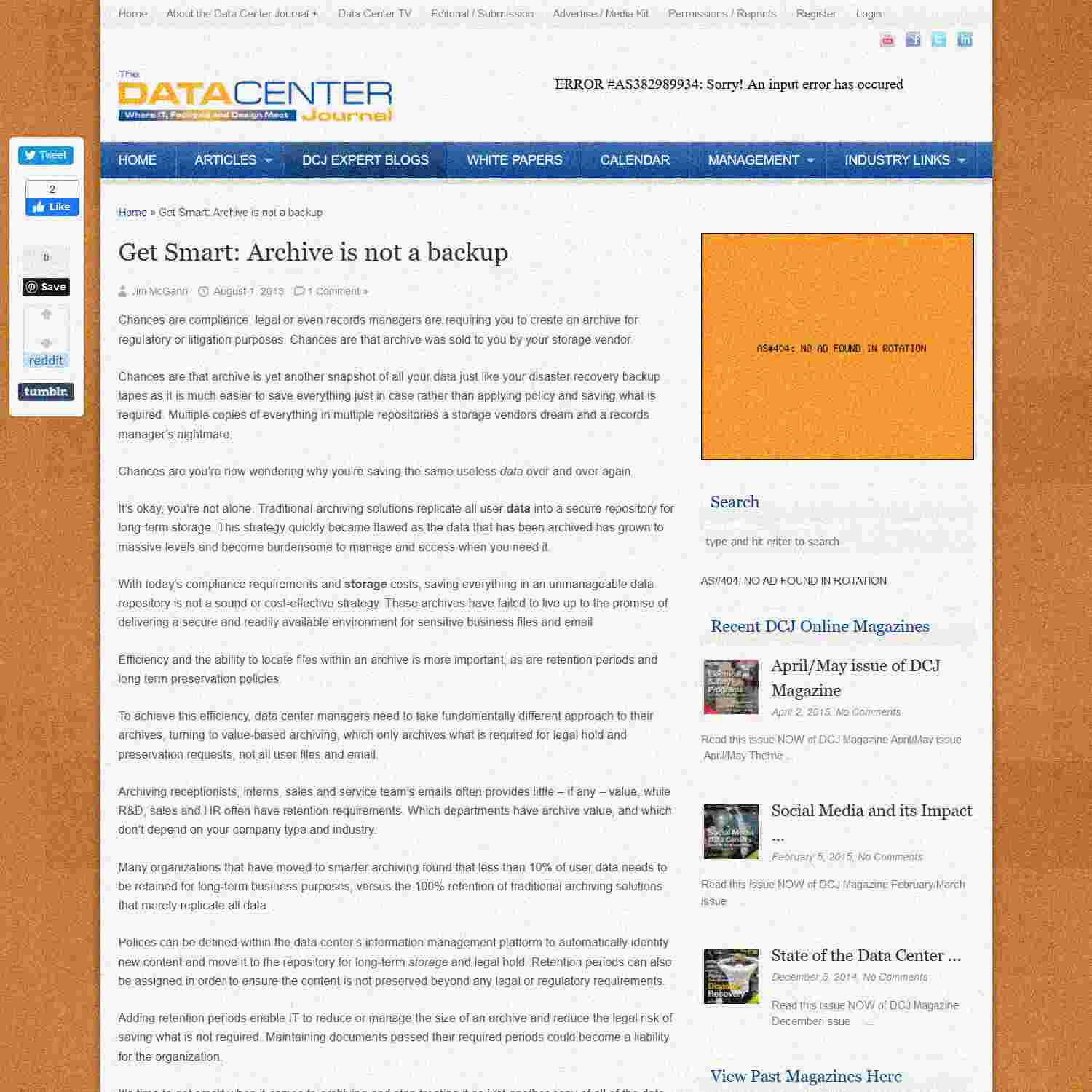 Did you know...
Florida
has 28 neutral data centers within it, and 25 non-neutral facilities. 32 of Florida's data centers have remote hands, 26 have office space available within them, and 34 offer rack cabinets. The largest organization is
Equinix
with four facilities, and we have found 6,369 miles of fiber cable within Florida's borders.