Gathering Transaction Per Minute Metrics from SQL Server and HammerDB
Originally written in March 2015, this article explored the challenges that one needs to address when using HammerDB to record performance activity metrics such as transactions per minute and how to overcome these hurdles. The focus was made on collecting transactions per minute metrics from Microsoft SQL Server.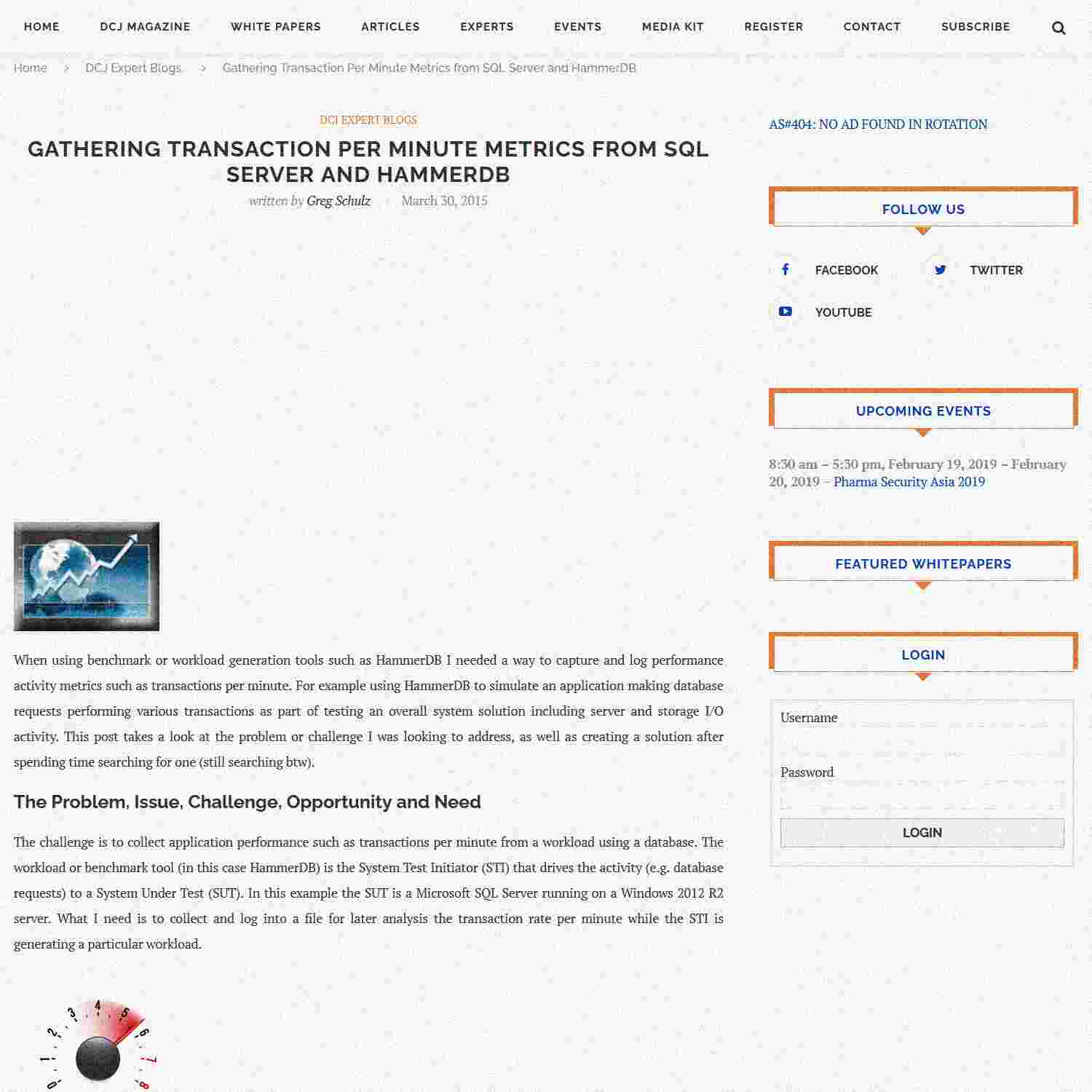 Did you know...
Crown Castle Fiber
has 16 data centers across ten states and 13 cities. The largest cities they have data centers in are
New York
,
Los Angeles
, and
Chicago
. Their data centers are connected to 33 nearby fiber routes.