JT Packard settles litigation
Originally written in January 2007, this article discussed how JT Packard was able to reach settlements with MGE UPS Systems (MGE) and Eaton Powerware, Inc. (Powerware). It was also announced that Jeff Cason, President of JT Packard, had resigned and Charley Eaton, Executive Vice President of JT Packard, was appointed as the new President.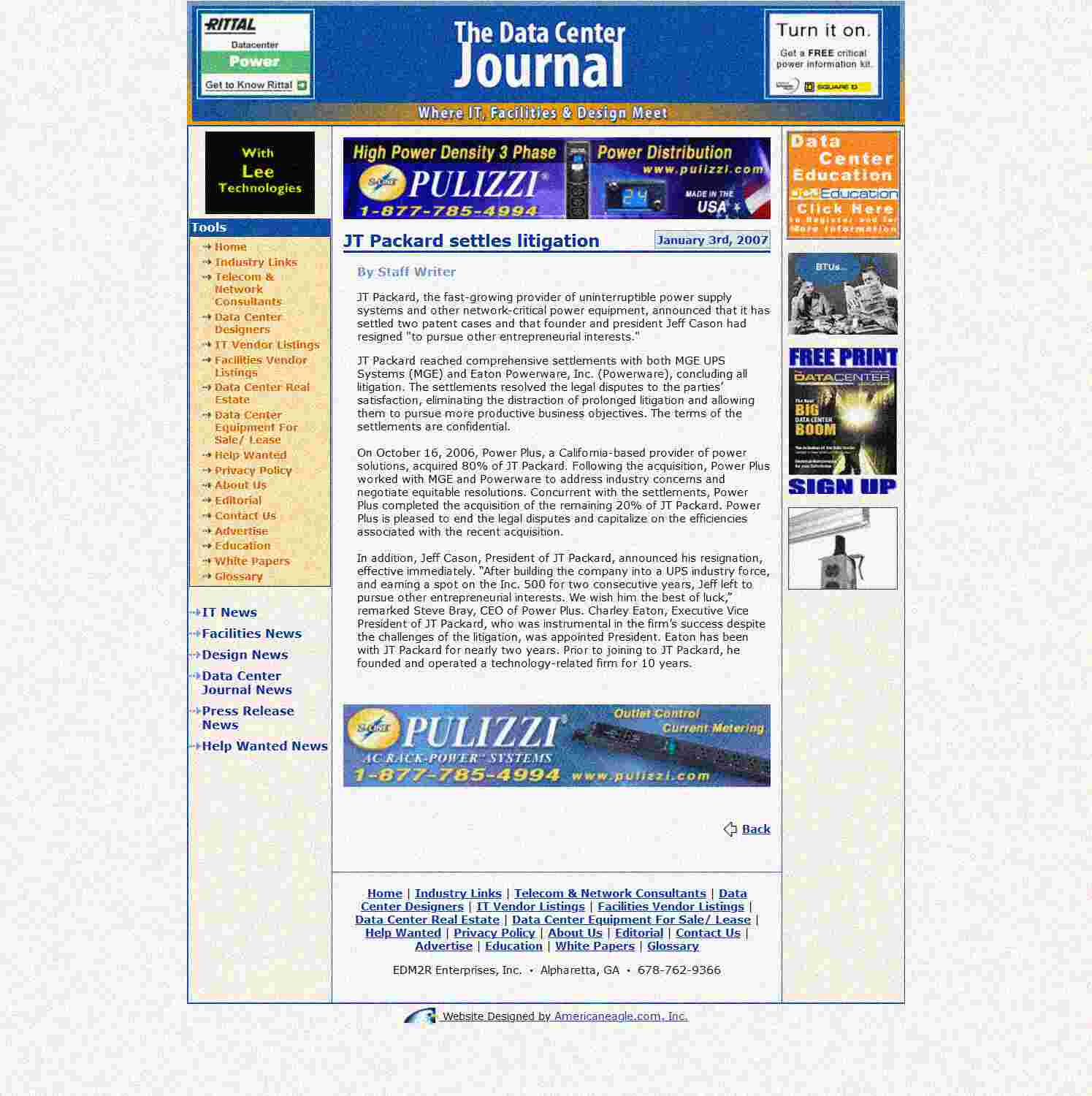 Did you know...
Out of
Colorado
's 15 neutral and seven non-neutral data centers, five are run by
Flexential
, Colorado's largest data center operator. There are also 7,972 miles of fiber cable running through Colorado.